Hello and a warm and wet welcome back to fishing for memories.
I decided to have a slight departure for a change on to a quiet still water for the day for some Rudd and Roach,I have never really tried to target them,so was looking forward to it,The feeder and float rod were hastily put in the car along with a bucket of crumb,maggots and hemp and I set off.
Arriving at the lake I decided to fish an area that had a lot of debris as well as some pads and reeds there was a lot of wildfowl activity in this area too,with the usual moorhens and other wildfowl regularly making sorties back and forth to make underwater feeding excursions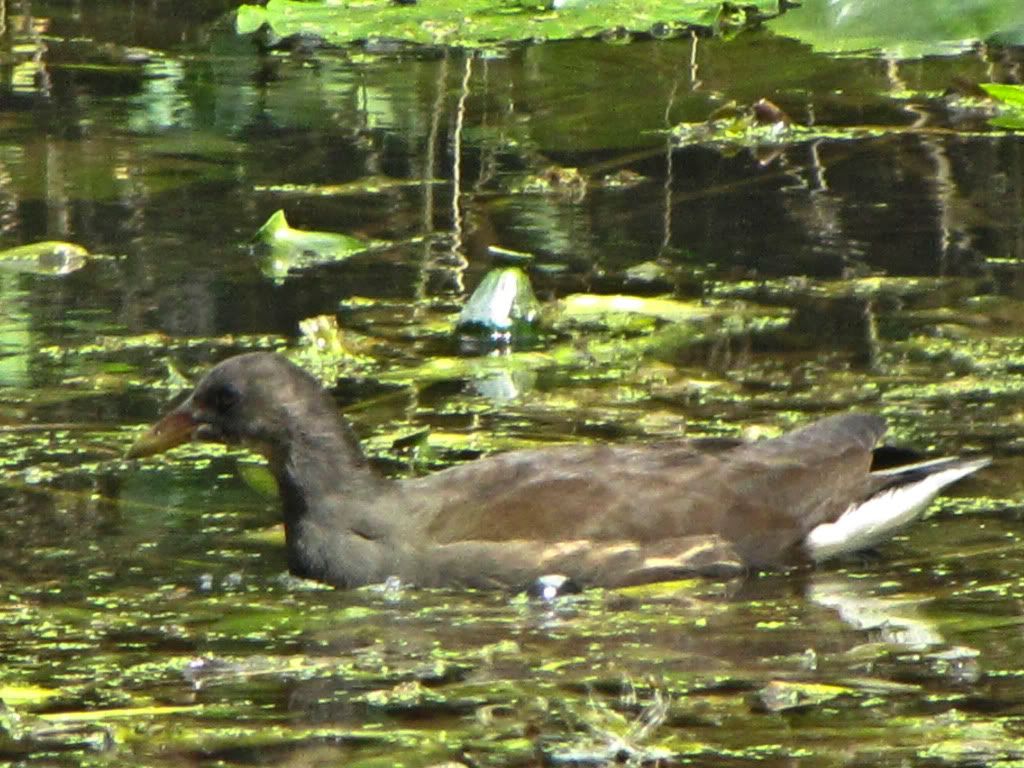 Both rods were set up with fine fluorocarbon hooklinks of 2.6lb and size 12 hooks,one rod with a cage feeder and the other rod with a Crow quill float.
I had brought some sweetcorn with me as well as animal feed maize I decided to put the feeder rod out with two grains of sweetcorn to the reeded area with wildfowl in the picture above and then fished the float in a similar area nearby but on maggots,feeding both areas intermittently with the animal maize.
Most of the day was very active with small rudd and lots of tiny Perch picking up the maggots on the float as well as a few small Roach on the feeder rod,but no sign of any larger specimens especially Rudd.At late evening the feeder Rod swept round and a fish I had no hope of controlling disappeared into the sunset with my hooklink,most likely one of the wild carp that reside in the lake,I was a bit crest fallen as I do love catching these torpedo like fish that look majestic and fight like demons on steroids.
I replaced the hooklink and baited it this time with one of the smaller grains of animal maize instead of sweetcorn and cast to the same spot,the evening had drawn in and darkness was gradually trying to engulf me in its cloak,my time was coming to an end,but I was happy.
I had brought the float rod in and decided to concentrate for the last hour or two on the feeder setup only.All was quiet not one sound of another person except myself,the lake came alive with bats sweeping in low across the water having their evening meal,an owl called out in one of the nearby trees.
The feeder rods bite alarm which was on low,bleeped once and the swinger climbed slow but steadily,I lifted in and was met with a solid resistance,thud thud came the reply from the other end,I played it as carefully as the hooklink and snags would allow,all the way to the net I had my heart in my mouth,it was certainly not a Carp and as it broke the surface film of the water I got my first glimpse of a chunky heavy weight specimen,which once in the net was a glorious Rudd immaculately conditioned.Scales out and fish weighed 3lb1oz a new personal best,I felt pleased as punch.
I had enough time for one more cast,but there is another day for such things,I packed up and went home a contented chap,dreaming about the knights in silver scaled armour with yellow eyes and proud upturned mouths that inhabited this lake.