Welcome Back To Fishing For Memories
You know there is a special bond between father and son`s with fishing,you may not always see eye to eye at home at times,but this is always soon forgotten when your down by the lake or river bank and the atmosphere soaks into your whole being and you melt as one into the setting and scenery,time is a very limiting fire in which we burn,if you like fishing and get time to go with your old man,try to go as much as you can,they are special memories which will live with you forever.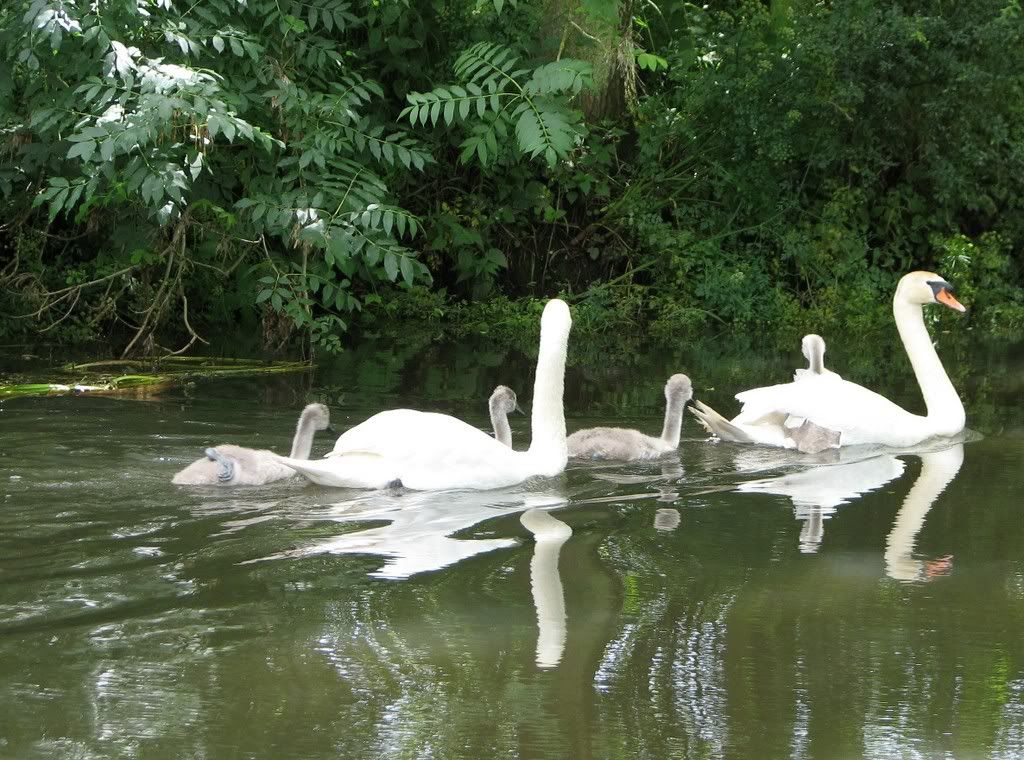 We have been fishing and catching with some regularity on the Thames since the start of the season,however it has so far been a very very wet June and no signs of abating yet,rivers are high and coloured with some serious pace,meaning for some of the swims we have fished needing 3 1/4 oz weights just to hold ground,an odd feeling for summer.
We arrived at our swim late evening,my back had been playing up bad the previous night so I didn`t get the sleep I would have liked,the river was up very high pacey and coloured but thinning down nicely at times,only to topped up by more rain and more colour.We both opted for 2oz weights on the near margin rods and 3 1/4 oz for fishing on the gully runs of the river,baits were to be 15mm Mistral Rosehip Isotonics and 15/20mm halibut pellets.
After surveying the flow we both settled down in our swims,amid a light shower my right rod was cast to a near margin overhanging tree and the left rod down stream into one of the gullys.Not too long after and it appeared the bream were about and my right rod trundled off resulting in a plump bream of 7lb8oz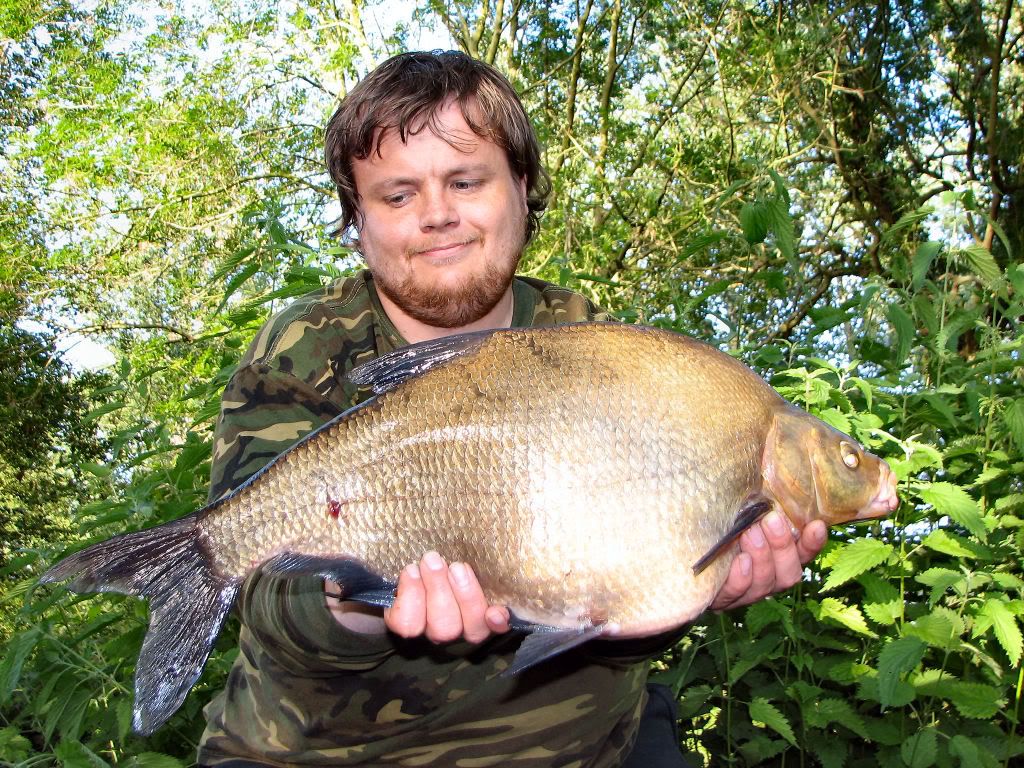 Then a few moments later the right boilie rod was off with another Bream this time a nice sized bream of 8lb8oz,Having had stillwater Bream to 11lb8oz I still always find River Bream to put up a so much fitter fight then their lake counterparts,as ever due to the fact that they are quite toned due to having to swim against the current,like any river fish.
Later that evening Roberts left rod screamed off and he was into a hard fighting fish
after calling me down for some assistance it was clear this fish was not going to give up easily and headed off with the current downstream,it hadn`t headed for any of the cabbage patches as so many Barbel normally do so we both felt it was one of the Carp,20 minutes later with some serious calculated playing a lovely 20lb8oz Mirror was sitting friskily in the net.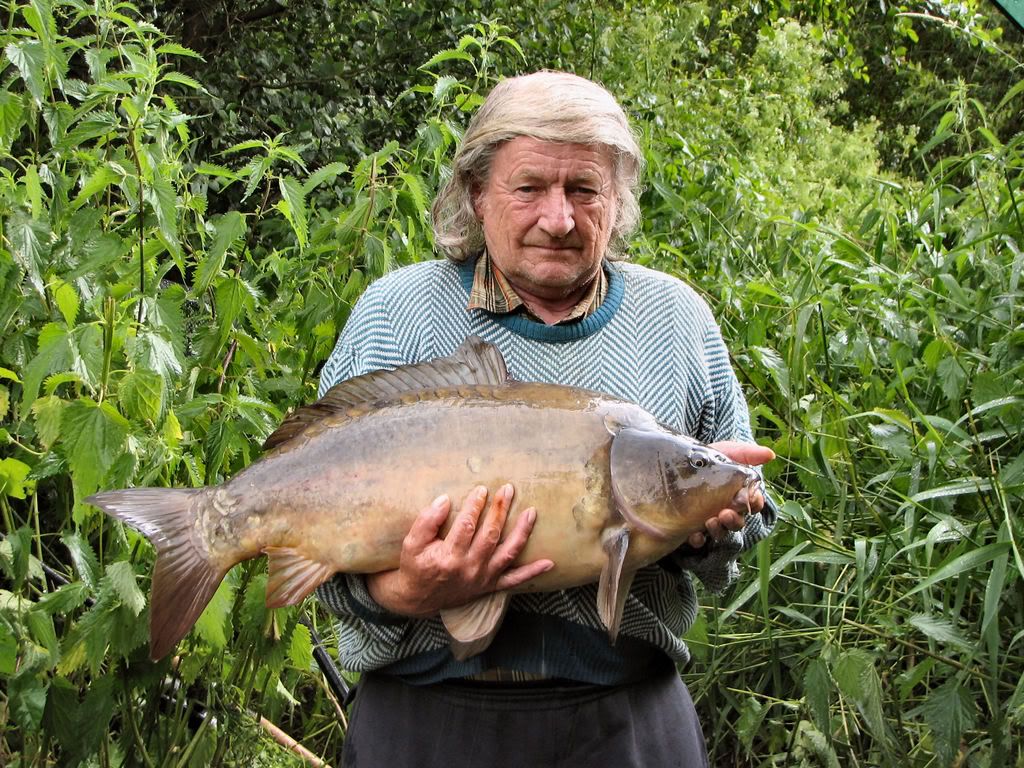 The Rest of the night was quiet,until 2am when my left rod hammered off downstream
single toning my alarm in the process,I was at the time filling my face on a sarnie,how many times have you had a run when eating?It always seems to occur. So I jumped up and was into a solid fight which started taking me downstream in the flow to a nice set of underwater roots on a nearby tree,so I applied some extra pressure bearing in mind i was only using 10lb sink braid and managed to bully the fish back up into my swim,that was when it decided having used the current and saving its energy,to surge off upstream on a Linford Christie sprint,15 minutes later and a lovely pristine Barbel of 9Lb was sat in the net.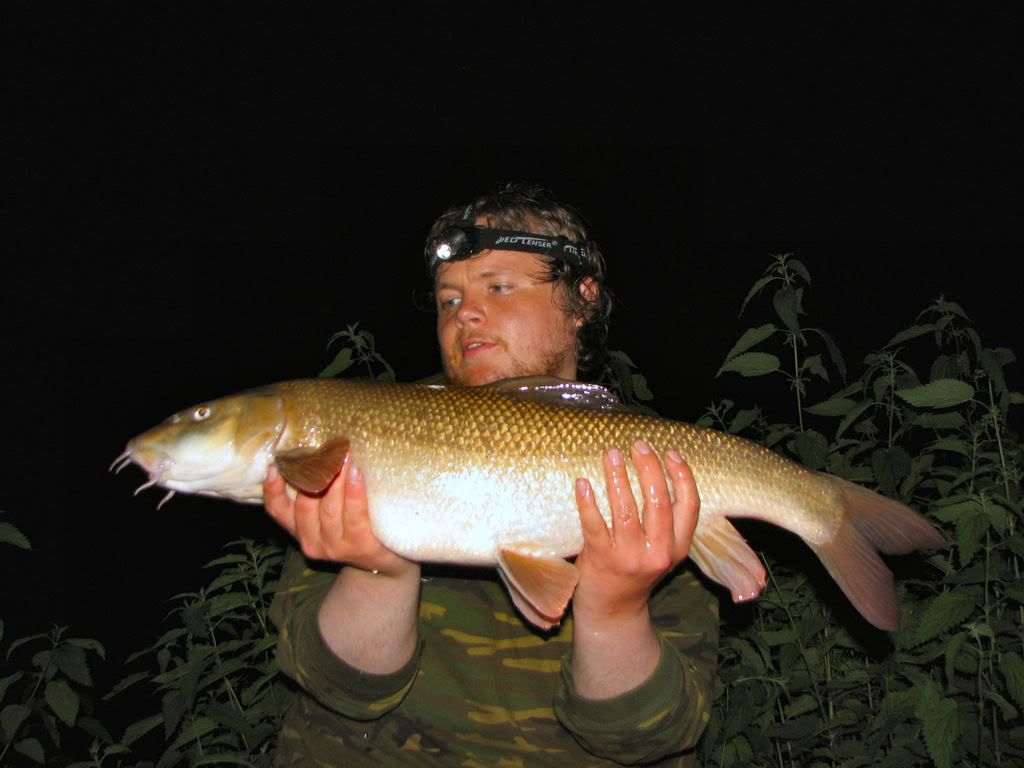 Thus ended a very happy albeit very wet,productive session for both of us.