Start Of The River Season Beckons
Well the river season has just kicked off and have the rivers ever looked better?In a simple answer not in my opinon,with the extra rain fall we have had has made them look lush and rejuvenated,dragon flys and kingfishers graced the bank and of course a few boats as is usual.Robert and I were both chomping at the bit to get down on the river and had been trickling in a little bit of pre-bait on and off,in a few spots.
We got down early on the opening day and decided we would fish into the night a little,as the action always picks up just after dark,especially when the boat traffic dies down,the river was coloured and pacey so we opted for 3oz weights,one rod each on power reflon of 8LB and one of Robert`s rods on 9Lb Black Braid and my other rod on 10LB Drennan sink braid.Bait on Roberts rods consisted of 15mm Mistral boilie on one rod and 15mm Halibut Pellet on the other.For myself I opted on loosely baiting with some mistral but fished two halibutpellets 15mm on both rods.
The day past without incident apart from being a tad windier then we would have liked,mid-afternoon saw Robert have a run on his left rod only for the fish to head down into a cabbage patch and then slip the hook,it seemed like a Thames Barbel.For the rest of the dayour rod`s remained silent,we was graced with the presence of a Kingfisher nearby and as the afternoon wore on two doormice whom apperently now owe me part of the material in my groundbait bag,come back here you thieving vagabond`s!
Evening drew in and at 10pm Robert had a raking take on his halibut pellet rod and the fightwas on as the fish opted for an excusrion downstream and to the nearest cabbage patch he could find.Well the battle of attrition lasted a total of 15 minutes when the fish was finally landed and weighed in at a nice 10LB Barbel a nice fish and our river season account was deemed well and truly open.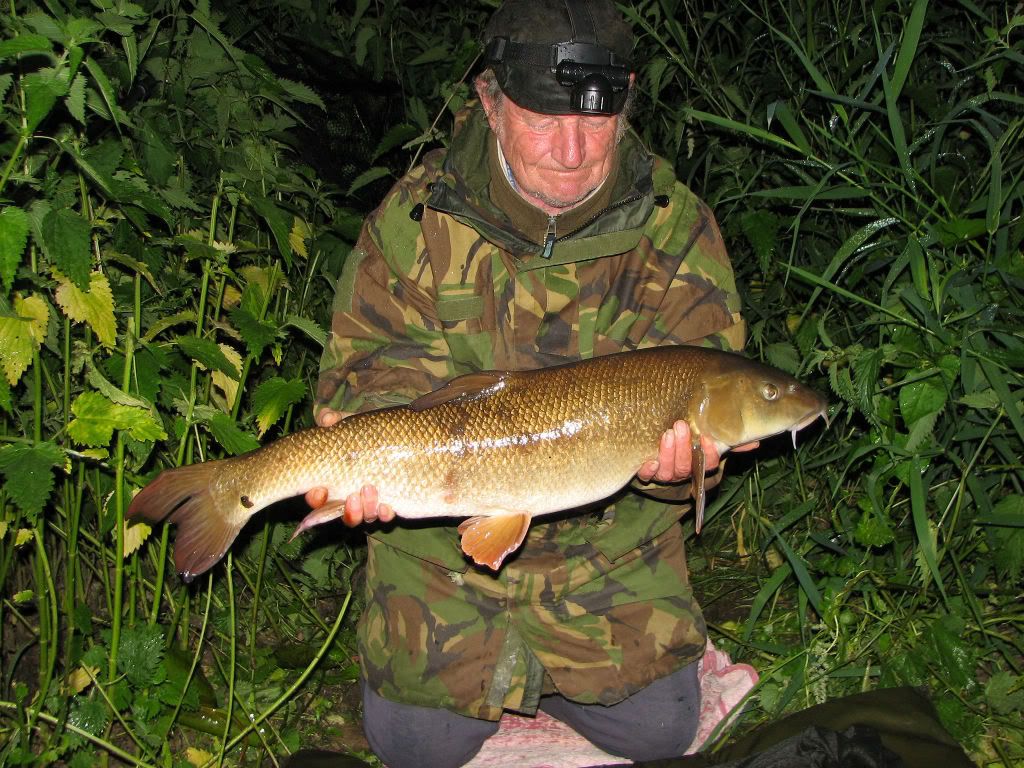 As we landed this fish my right rod rattled off,thud I into a bullish fighting fish that felt a reasonable weight,a short sprint and dash fight later and I had an immaculate summer Chub,better still it was a 6Lb summer Chub,I was very happy to say the least.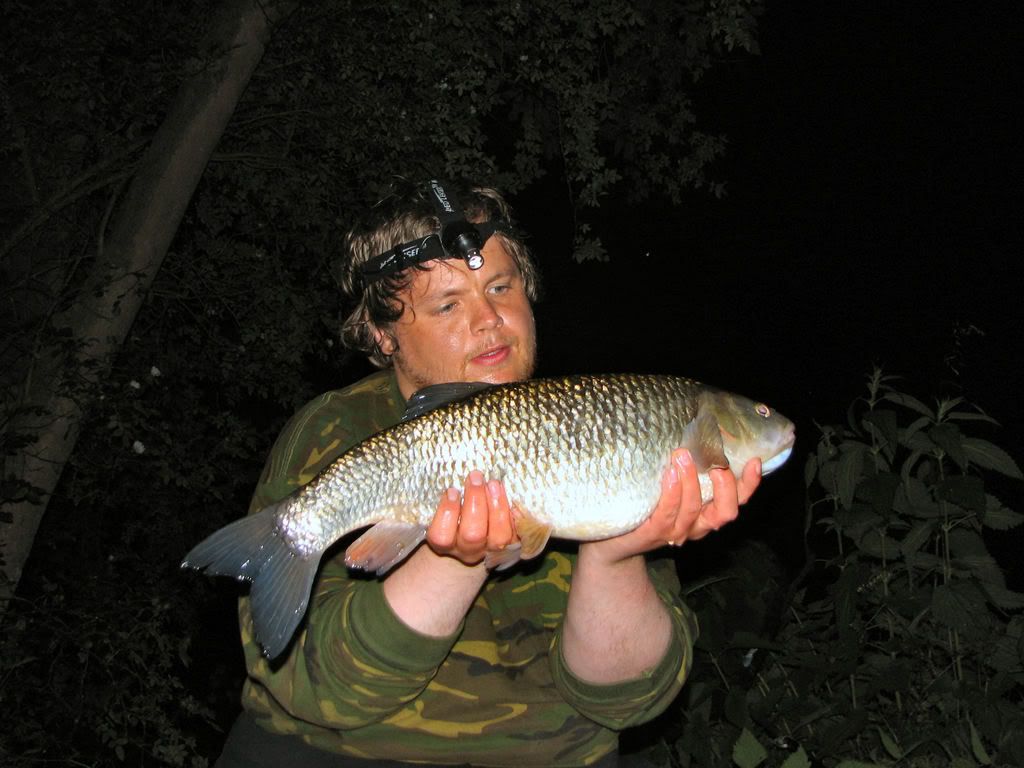 This was building up for one mad hour on Old Father Thames.Not long after the
Chub,then Roberts left rod was off yet again,the fish this time was smaller Barbel yet with a nicely proportioned girth and weighed 8LB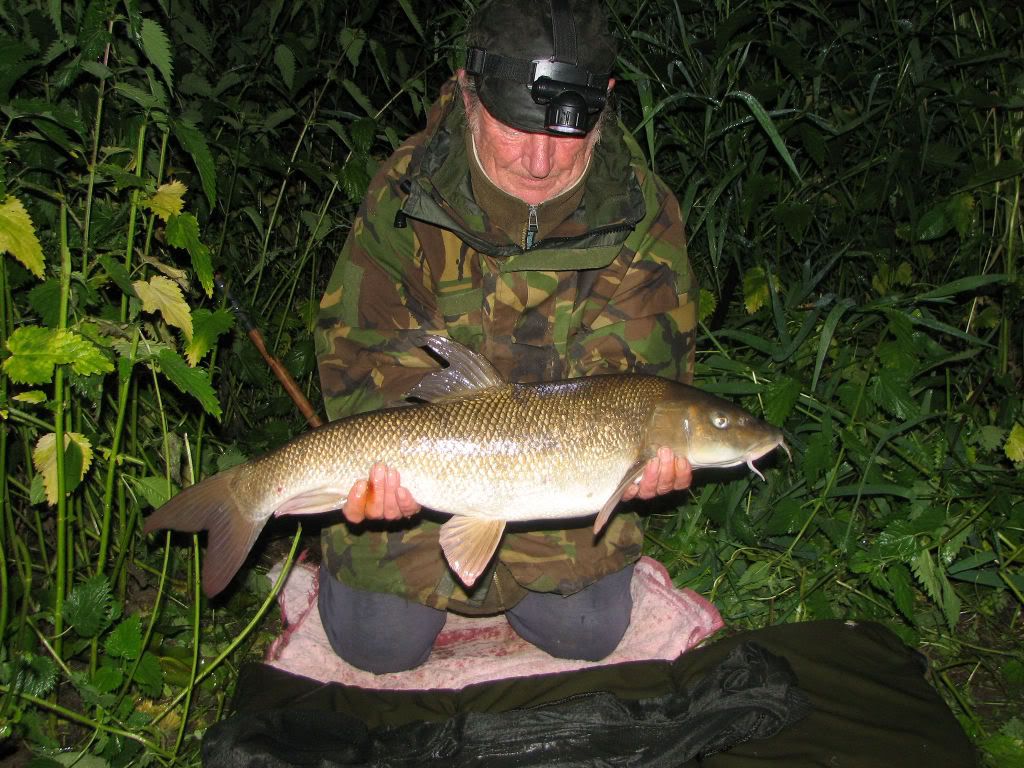 25 minutes later and during a slight downpour of rain my left rod screamed off downstream to a marginal weedbed and I was into another sprint and stop fight with yet another Chub,6 minutes later it was sliding into the net and out into the weigh sling this fish tipped the scales at 6LB 8oz an absolutely cracking brace of Summer
Chub.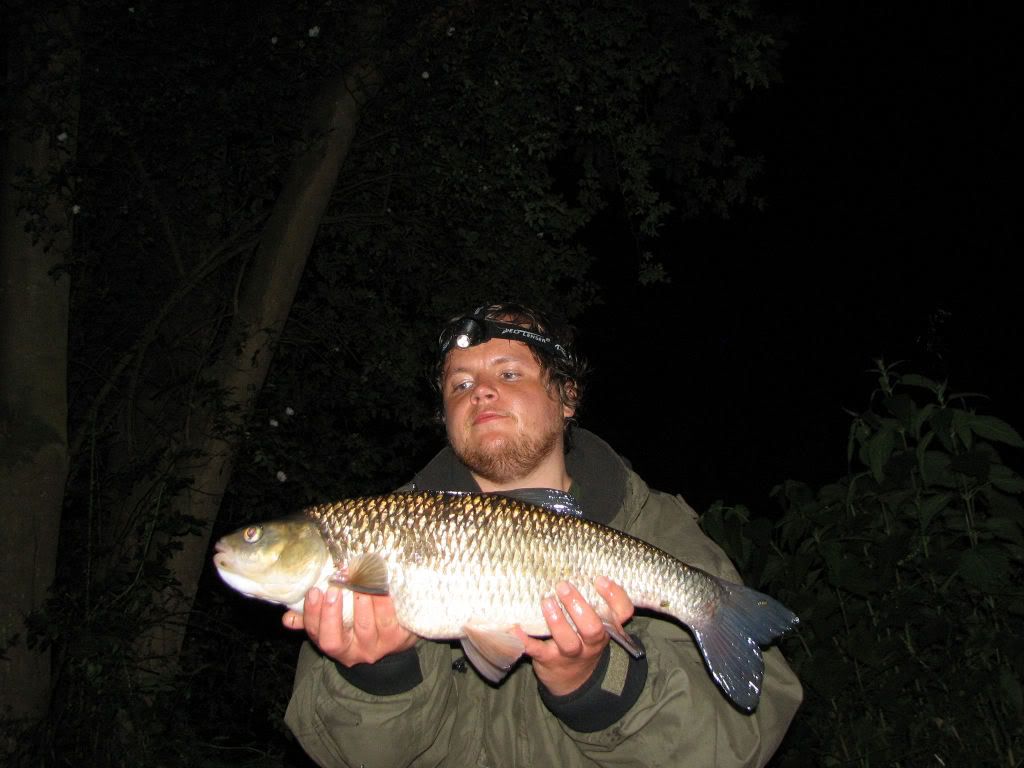 Then at final bells for us,my right rod ripped off downstream and a short powerful fight later I was into a smaller Thames Barbel at 7LB a real torpedo shaped slim Jim that put up a very good fight.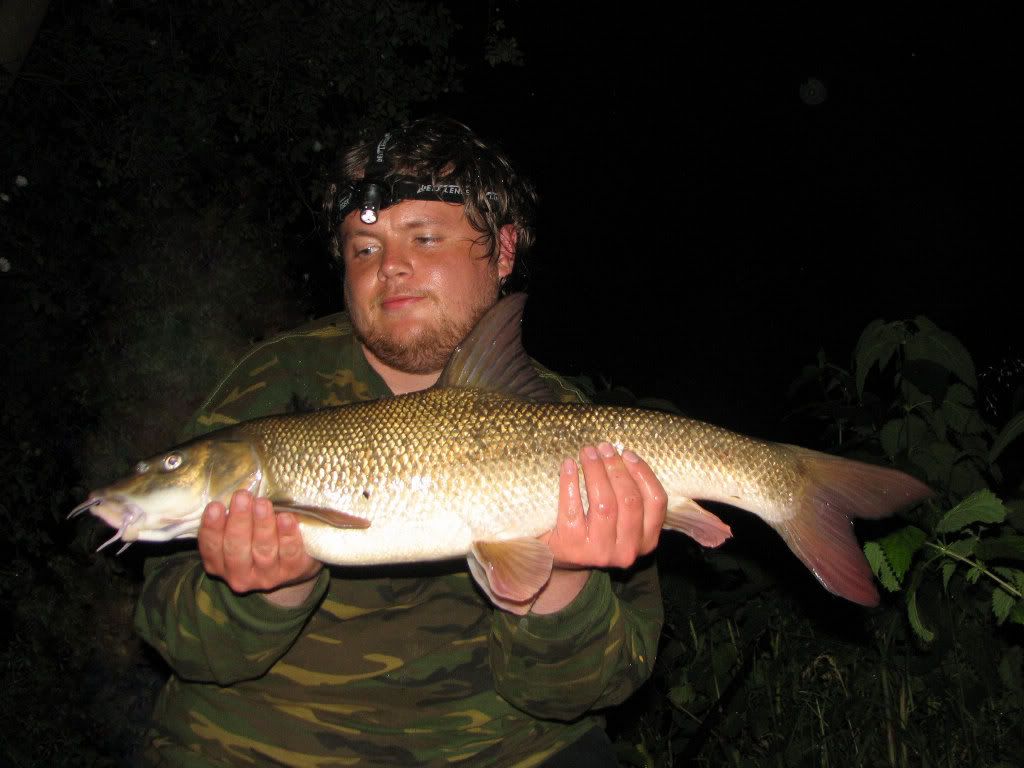 That thus ended our first session of this river season and a reasonably productive one at that.