Robert and myself have been waiting like hungry underfed wolves for the River season to begin and only 15 days left now,it seems like an eternity as I am sure many of you waiting to fish the rivers will agree but hang in there guys.
The waiting I must admit got the better of me and I decided to go for a short 5hr session for some Carp on a stillwater,the weather has been rather glorious these past few days and a lot of fish are heavily into their love making action.
I turned up at the water late evening and decided to fish what i consider to be a slightly deeper area where there is a run off and decided on a light baiting approach.I had some spare Shellfish b5 base mix left and the day before had made 1 kilo of mixed Dumbbell and round baits ranging from 15mm to 22mm.The usual tactics were employed running rig 3oz weight 12lb Drennan sink braid and a size 8 Gardner Talon tips.
One rod was placed near the runoff to my left and the other out to a small plateau at around 60 metres.The lake itself is not that deep and has some very silty areas.
It was an absolutely gorgeous evening with a light breeze across the water.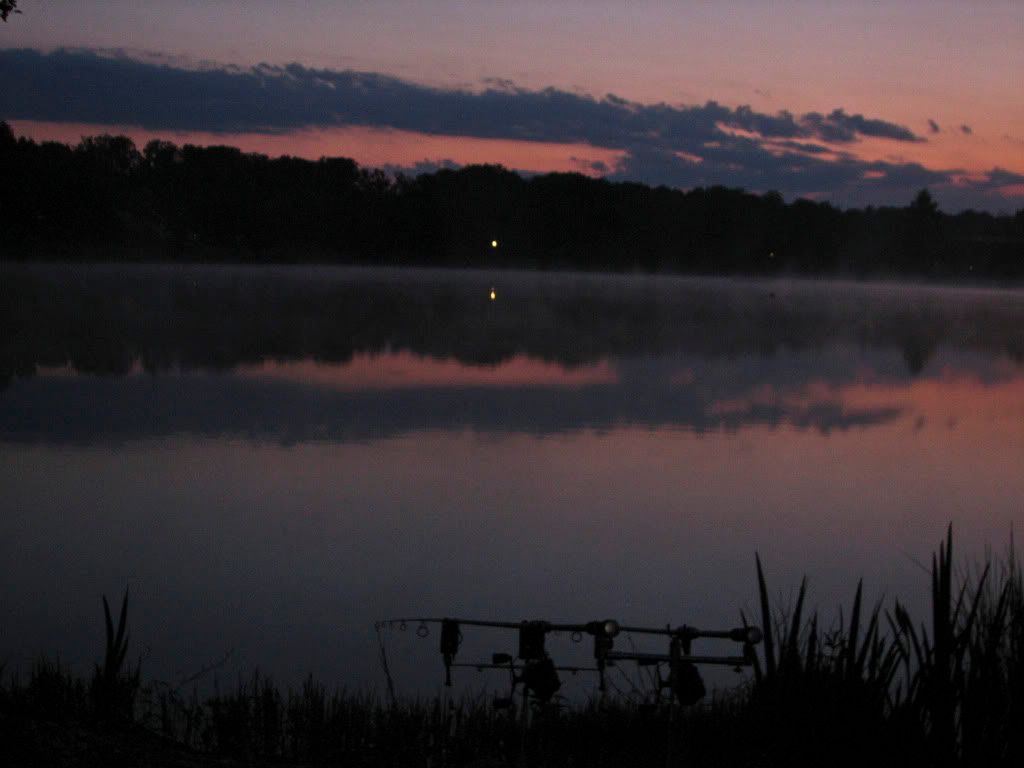 My confidence was not that great,with such hot weather,but I had hoped that fishing one of the deeper areas and with the breeze it would give me a chance,a few hours ticked by,I had forgotten the mozzi repellent,bad idea Mark really bad,I was gradually being gnawed away whilst they performed doodlebug attacks on me,the evening wore on and all was silent.My left rod that was placed near the runoff let out a single bleep,at the time of looking a bat had flown nearby so I did not think so much of it. Five minutes later and the Delkim flat lined and I was into a rather frisky and powerful fish who tried to wrap me round the run off area and then tried to ditch me in a weed patch.
Eventually into the net it slipped,a chunky looking mirror,which went 21lb8oz exactly,I was very happy indeed as this fish had come just 1hr before the session had to end.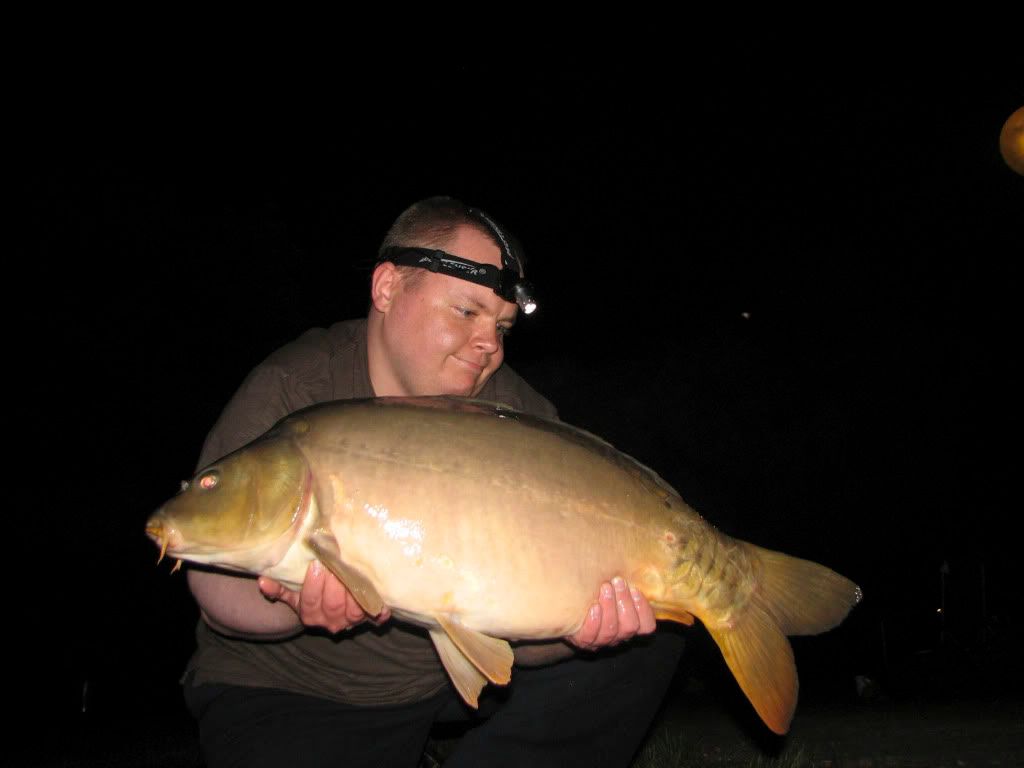 A nice end to a short session in lovely balmy weather,now back to thinking about the river season opening!
As always thank you for reading,wishing everyone tight lines and good fishing from us here at fishing for memories.