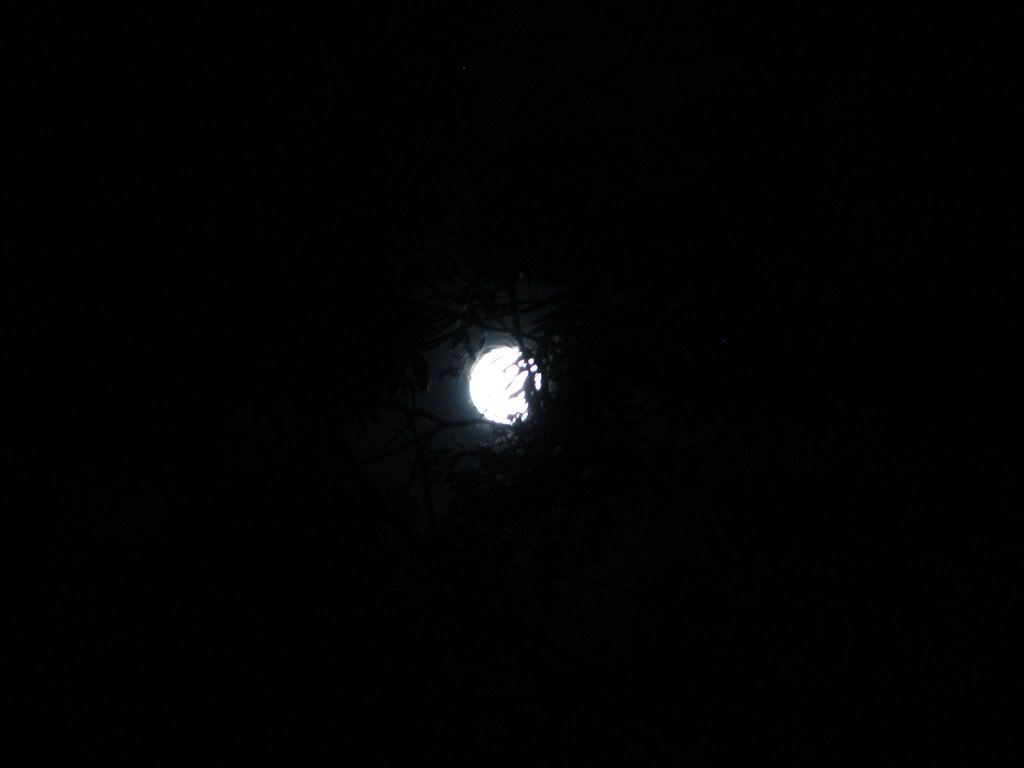 Welcome Back to fishing for memories,a warm welcome to you all
I decided to head off for a short into the night session on the Thames without Robert on this particular occasion.My hopes were of an expectant nature filled with the excitement that one gets when they go fishing,boosted by the wonderful last session we had,I didn`t get to my swim until late afternoon,and spent an hour after setting up by trickling some extra bait in and then decided to sit back and allow the bait to settle for another hour,as evening set in and boat traffic eased I decided to cast out,baits and rigs were the same as they have been for most of the season for me,halibut pellets and boilies,over small but accurate beds of particle. Rigs were running rigs 12lb main line and 3oz leads were used along with Kamasan Animal size 8 hooks to Drennan 10lb Sink Braid.
The left rod was put out to a near margin weed area and right rod out to another marginal tree.I settled down and took in the nice evening as it drew in,at around 8pm I had a very hard and long run on the left rod (pellet) and lifted into a very solid bullish fight that moved left to right and then sprinted off further out to midstream,after a short stop start fight I was guiding what looked like a very good Specimen Chub to the net,into the net it went and out on to the landing mat,as I folded back the landing net creases I saw a beautiful Chub and it was my largest of this season so far and second 7LB Thames Chub,I was very very happy and
was thinking to myself,"what a start".
Well after that fish I was feeling more then a little happy and re-cast the rod to the same spot. One hour later my right rod single toned and steadily plodded off,I lifted in and was into a good fish alas the fish was not well hooked and slipped about 40 seconds into the fight,it had felt a very good solid fish and at a guess Barbel or Carp,I was a bit gutted to have that happen,it always makes you feel so hard done by when that happens know what I mean? You get into a good fish only to have the fight cut short its as if you feel you have been cheated.
Anyway The right rod was re-baited (boilies) and re-cast to more or less the same marginal spot,at 9pm my left rod belted off downstream to a nearby snag,I locked up the drag as much as possible and was into a very solid deep running fight,the fish plodded to the middle of the river and then back into my bank but further downstream,I applied some extra pressure and the fish eventually began to come upstream and past me trying to make some tree roots. Eventually it succumbed and a short but chunky pristine Barbel of 8LB with some beautiful proud feelers was in the net.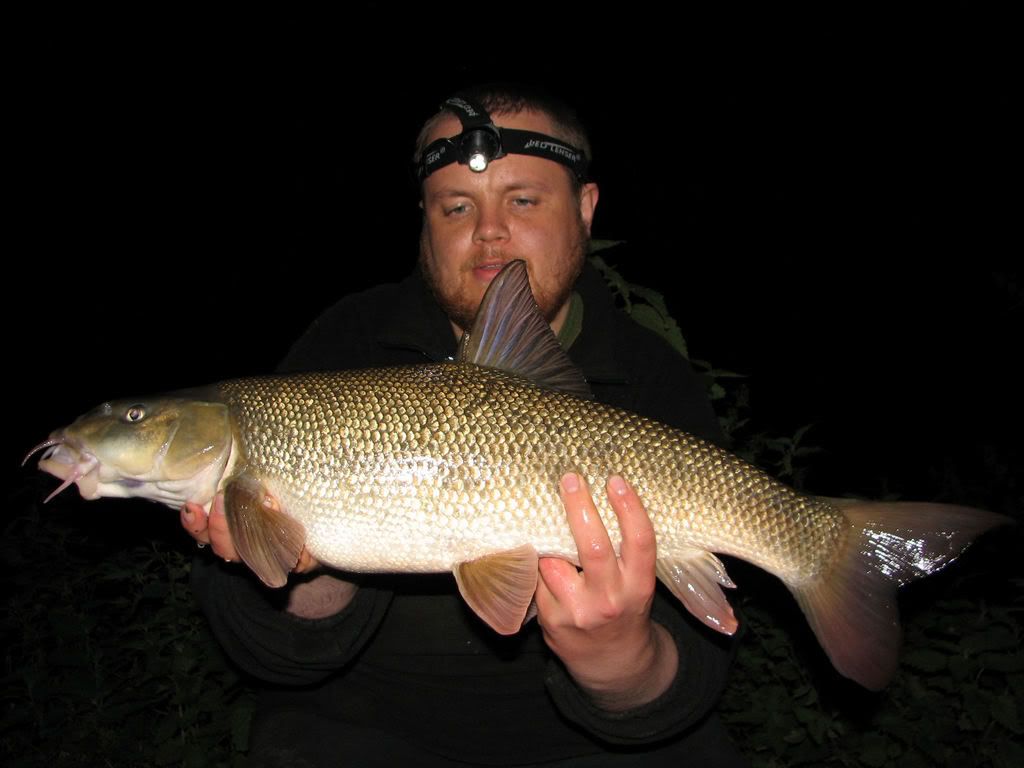 Two fish in a short time,a superb start,the left rod was re-baited and just as I was putting the swinger back on the rod,my right rod plodded off and i was into a slow kiting run and very soon a Bream was in the net on the boilie I decided to give it a weigh and it went 8lb8oz
This was turning into a busy session as before I had my right rod back out my left rod screamed off again this time upstream and I was into another plodding deep running fight,after 6 minutes a Barbel appeared on the surface and then hastily decided to take another excursion back down to the bottom,after a short tussle it met the landing net and was out on the landing mat a slim fish torpedo shaped and 7lb8oz.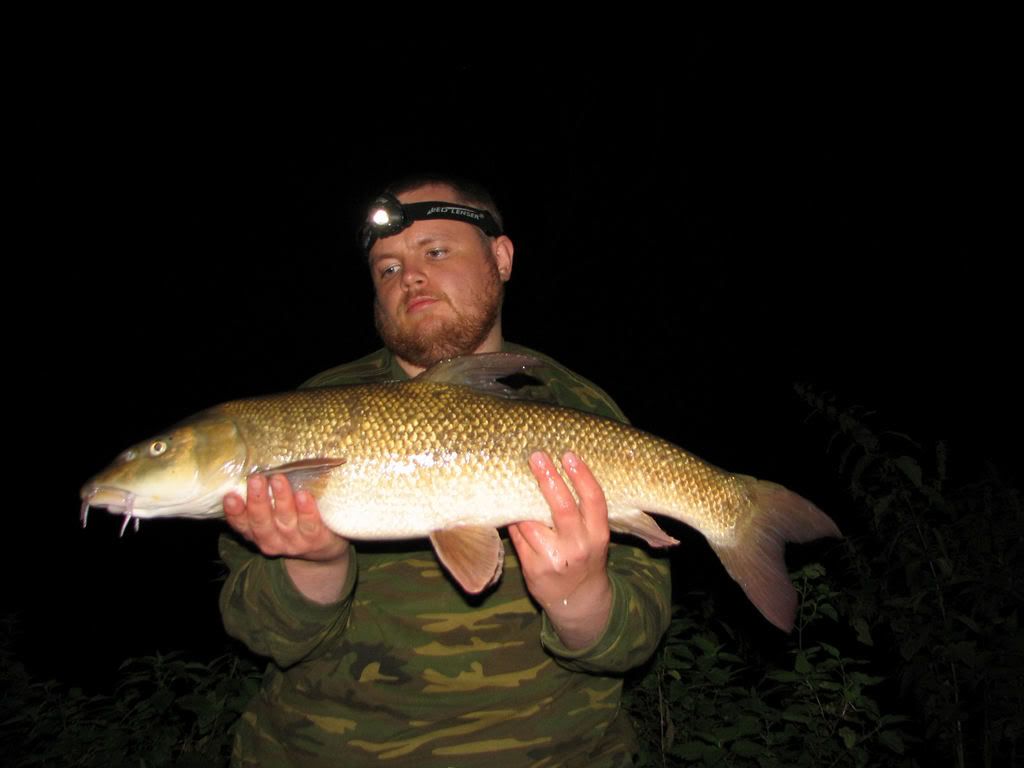 After this fish all went silent till around 2am or thereabouts,I sat back and tucked into a cookie and a cup of tea for my sins,god knows I could do with laying off the sweet foods,Im beginning to look like the marshmallow man more then usual.I recounted the night so far,a tidy result, two Barbel and a quality Specimen Thames Chub at 7lb and a Bream of 8lb8oz,the moon was high and shining down through a tree setting the night aglow with its beautiful bright radiant beam,Billy the bat was sweeping across the water picking up the nights mosquitoes and I was semi surrounded by speckled slugs,seems to be a ton of them around this year.
3am was creeping up on me and this only being a short session,knew I didnt have much time left but was nonetheless very happy,the time ticked on fast as it always does when your fishing, I sat quietly listening to owls calling out into the night with their hi pitched hunting calls. All of a sudden my left rodded belted off again downstream the bite alarm was going into overdrive,I locked the baitrunner and was into a heavy and powerful fish that held bottom and kept deep and downstream and ever closer to a snag which added to my worry ten fold,after a 15 minute fight I had the fish at the edge of the net and sliding it over the cord,another Barbel and this looked a good fish too,I slipped it into the weigh sling and the needle ont he scales settled at 11lb 8oz,another Thames double and my third in less then a week,I was totally ecstatic!
Well that fish capped the end of my short session off very nicely and what a busy session it was,this season has been nothing short of amazing on the Thames and in my opinion it is one of the best if not best,mixed coarse fishery in England.